Putting luxury in quality time
Spread across 54,000 sft, Club Royale is beyond just a luxurious club. With its European style entrance, dream indoor sports facility, and a social networking lounge, it is a hangout spot like no other. This amazing 3 storey space is exclusively available to all Folium residents. The pandemic has led to a renewed interest in community engagement, and that's why the clubhouse's core concept revolves around community living. The amenities provided cater to every aspect of life, including home, work, fitness, and social connection. The design approach is rooted in contemporary luxury, which is expressed through a neutral yet exciting color and material palette. The exterior facade makes a bold statement with its striking lines and rhythmic structure. The reception areas exude grandeur, while the rest of the clubhouse has a mid-century modern style characterized by clean lines, bright pops of color, minimal ornamentation, and cozy undertones. Whether you're looking for a dynamic sports arena or a peaceful meditation spot, every space in the clubhouse has a welcoming and lively feel.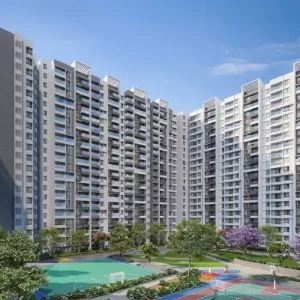 In addition to the cafe, the club also has a pantry that will serve residents with the most flavoursome cuisines that will have every foodie gleaming.
The cafe at Club Royale has a cosy and inviting ambiance. With its comfortable seating arrangements and soft lighting, it is the perfect spot for the residents of Folium Phase 2 to spend hours conversing without a care in the world.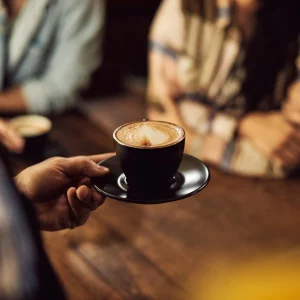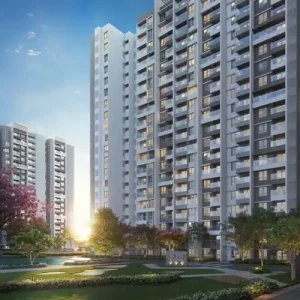 Love snooker? Great. We have the perfect snooker room where residents can spend hours on end practising their trick shot and competing with others.
For the video game aficionados, we have a gaming arcade where they can enjoy a great time playing their favourite games.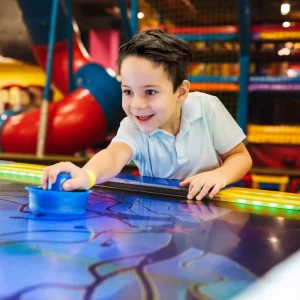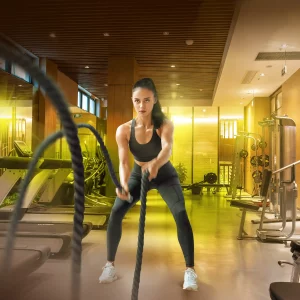 For those who love something a bit more intense, we have a crossfit area dedicated to your passion of breaking a sweat
If you swear by yoga, you are in for some treats. The facility comes with a yoga studio where you can try out your favourite asanas till you feel absolutely relaxed.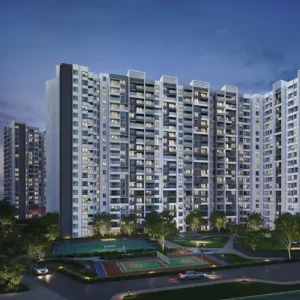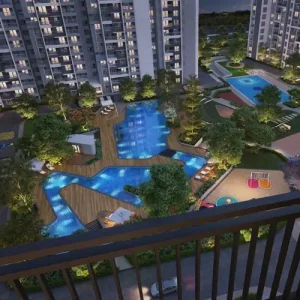 With a grand life comes grander parties. At Club Royale's luxurious terrace deck, residents can host the most extravagant and exclusive parties for their friends and family. To top it off, the guests have access to a bar to make the events a bit more
livelier.
Time to leap out of the screen and experience Folium with all your senses! Please share your details and we will roll out a green carpet for your visit.